Kenneth G. Gordon Named Second Shift Supervisor at Harper Corporation of America
Charlotte, N.C., January 18, 2010 -  Global anilox roll supplier Harper Corporation of America has announced the appointment of Kenneth G. Gordon as Second Shift Supervisor.
"Kenneth brings to Harper strong credentials - in-depth knowledge of manufacturing and the ability to motivate and direct those around him," said Lee Kluttz, Plant Manager at Harper Corporation. "We are pleased to have him on board."
Gordon brings to Harper extensive experience in supervision and knowledge of production. He spent 16 years with The Motor Shop, a Gastonia, N.C. supplier and servicer of electric motors, pumps, gearboxes, variable speed drives, generators and other devices. Most recently, Gordon served as that company's Shop Foreman and Administrator.
He also spent four years as Maintenance Supervisor and Facilities Manager at State Line Scrap Metal Inc., a privately held Gastonia wholesaler of recyclable materials including iron and scrap metals.
Gordon said Harper Corporation's reputation for quality; its embrace and understanding of technology and the caring culture it maintains for all staff members combine to make the company an attractive career choice for anyone.
"They have earned the respect of everyone in the printing and coating supplies industry and I look forward to making a contribution," Gordon said.
For further information, please contact Jazmin Kluttz at 704-588-3371 or jkluttz@harperimage.com
Quality Care and Maintenance
Supplies for Your Pressroom
Keep your pressroom running smoothly with HarperScientific's variety of care and maintenance supplies. Our comprehensive line includes ink proofers like our patented QD™ proofer for color matching, press washes, solvents, plate cleaners, and brushes. Trust us to provide the high-quality supplies your pressroom needs. Shop now.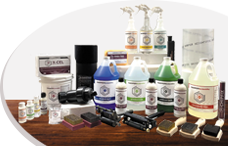 Visit Our Shopping Cart