Ohio Capital Next To Last Seminar On 2010 Harper Flexographic Solutions Tour
Charlotte, NC, August 2, 2010– The second to last stop on this year's Harper Flexographic Solutions Tour is set for the Blackwell Hotel in Columbus, near the Ohio State University campus, on August 5. Seminars are organized by Harper GraphicSolutions™, the technical service division of global anilox supplier Harper Corporation of America.
The free, all-day event in the Ohio capital will feature eight presentations and offer insights from Harper flexographic insiders and other printing experts. Seminar topics appeal to a wide audience, including print managers and supervisors, operators, pre-press managers, designers, ink, plate and pre-press suppliers, general managers and purchasing personnel.
Opening the morning session will be a discussion of plate and anilox cleaning systems by FlexoWash's Mike Potter. EIC's Jeff Tyree will follow with his outline of substrates and ink adhesion procedures.
Anilox technology takes center stage when Bill Poulson, Harper's Northeast Technical Graphic Advisor, talks about key sleeve care and maintenance procedures. John Bearden of MicroDynamics will discuss his firm's 3DQC inspection microscope for flexo and gravure printers. Pacur's Jack Minton will close the morning portion by reviewing linticular printing techniques for flexo 3D graphics.
After a complimentary lunch, attendees will learn about NX digital plate technology from Kodak's Doug Weiss. Ken Friedman, The Provident Group, will show how to implement leak-free, clean printing stations.
Seating at the seminar is limited. To register: contact Jazmin Kluttz at 704-588-3371, Ext. 4292; via e-mail at jkluttz@harperimage.com; online at http://www.harperimage.com/roadshows/Columbus-OH/45
Quality Care and Maintenance
Supplies for Your Pressroom
Keep your pressroom running smoothly with HarperScientific's variety of care and maintenance supplies. Our comprehensive line includes ink proofers like our patented QD™ proofer for color matching, press washes, solvents, plate cleaners, and brushes. Trust us to provide the high-quality supplies your pressroom needs. Shop now.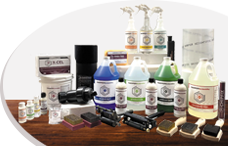 Visit Our Shopping Cart