Pete Hartman Invited as Member of FTA & Foundation of FTA Boards
Charlotte, North Carolina, May 18, 2011— Pete Hartman, Vice President of Sales at global anilox supplier Harper Corporation of America, has been invited to join the distinguished Board of Directors of the Flexographic Technical Association (FTA) and Board of Trustees of the Foundation of FTA (FFTA).
Approached by Mark Cisternino, President of the FTA, earlier this year about becoming a member of the organizations' governing Boards, Hartman sat in on his initial board meeting on April 30, 2011 and has since officially taken up his duties as a recognized member of the Board.
"I am honored to be selected for this position," commented Hartman. "I look forward to working with the Boards and to continue pushing the industry to achieve more than ever before."
The FTA is an organization that is committed to improving the flexographic printing industry. The Board of Directors is tasked with facilitating networking, idea sharing, and the creation of innovative product designs through its initiatives. Comprised of some of the most influential professionals in the industry, the FTAs Board of Directors has long been considered the pulse of the creativity that lies within the field.
Individuals who are invited to sit on these Boards are recognized not only for their success as a professional, but for their unique perspective that will enhance the efforts of the organization. For this reason, Hartman takes the appointment seriously and is dedicated to contributing all that he can to the FTA/FFTA through his new position.
"The industry has been very good to me for the last 41 years," stated Hartman. "I am eager to be able to give something back, to take this chance to participate on the Boards in a way that will truly benefit those working in the field, as previous Board members have done for me."
Hartman looks forward to his future with the FTA & FFTA Boards and is dedicated to bringing exciting innovation to the industry through the creativity and resources offered by his new position.
For more information, please contact Jazmin Kluttz at 704-588-3371, ext. 4292, or via email at jkluttz@harperimage.com.
Quality Care and Maintenance
Supplies for Your Pressroom
Keep your pressroom running smoothly with HarperScientific's variety of care and maintenance supplies. Our comprehensive line includes ink proofers like our patented QD™ proofer for color matching, press washes, solvents, plate cleaners, and brushes. Trust us to provide the high-quality supplies your pressroom needs. Shop now.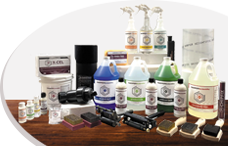 Visit Our Shopping Cart