The 2012 Harper Roadshow's Final Stop Will Be Held in Rochester, NY; Harper Corporation of America Encourages Early Registration
Charlotte, North Carolina, October 15, 2012—The final stop on the 2012 Harper Roadshow, hosted by global anilox roll supplier Harper Corporation of America, will be held on Wednesday, October 24, in Rochester, New York. Harper Corporation is encouraging interested flexographic professionals to register early, as admission is free and space is limited.
During the event, participants will enjoy presentations from a variety of industry leaders who will speak on diverse topics within the flexographic field. The speakers scheduled for the Rochester stop include: Bill Poulson from Harper Corporation of America; Tim Reece from All Printing Resources; Cori Devlin from DuPont; Jamie Eggleston from 3M; Joe Almeida from Flexo Wash; Bob Loescher from ACTEGA/WIT; and Alex James from HarperScientific.
Event attendees will be treated to lunch, which will be sponsored by Harper Corporation of America, 3M, ACTEGA/WIT, All Printing Resources, Dupont, and Flexo Wash. Additionally, door prizes will be handed out after closing comments.
The Harper Roadshow's final stop will be held at the Rochester Institute of Technology at 866 Lomb Memorial Drive, Rochester, New York, 14623. The seminar will be presented in the Louise Slaughter Hall.
This event is open to flexographic professionals who are interested in learning more about the challenges, technology, and other factors that are relevant to today's industry. Print managers and supervisors, pre-press managers, graphic designers, ink, plate, and pre-press suppliers, operators, and purchasing and general managers are among the professionals who will benefit most from this event.
For more information, please contact Jazmin Kluttz at 704-588-3371, ext. 4292, or jkluttz@harperimage.com. Online registration is also available at http://www.harperimage.com/roadshows/Rochester-NY/312
Quality Care and Maintenance
Supplies for Your Pressroom
Keep your pressroom running smoothly with HarperScientific's variety of care and maintenance supplies. Our comprehensive line includes ink proofers like our patented QD™ proofer for color matching, press washes, solvents, plate cleaners, and brushes. Trust us to provide the high-quality supplies your pressroom needs. Shop now.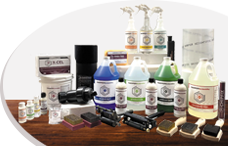 Visit Our Shopping Cart