Appalachian State University Dedicates Katherine Harper Hall
Boone, N.C., April 31, 2007 - In a beautiful ceremony that took place on the university's campus on Thursday, April 26, Appalachian State University Chancellor Kenneth E. Peacock dedicated Katherine Harper Hall before a gathering of ASU and Harper friends.
The building is named for Katherine Harper of Charlotte, co-founder of Harper Corporation of America and longtime champion of flexography education. In her honor, Mrs. Harper's husband, Ron, made a generous gift to the university through the Appalachian State University Foundation. For nearly two decades, both Ron and Katherine Harper have involved themselves deeply in the education and training of future flexographers at the high school and college levels through the Foundation of FTA and the Phoenix Challenge Foundation.
"For 55 years, Katherine has been my wife, my best friend and my business partner," said Mr. Harper. "I can think of no better way to honor her than to name this building for her. This is truly one of our dreams come true; to feel such an integral part of this wonderful university. We have certainly made some lifetime friends here at Appalachian during the past 15 years."
In addition to the Harpers and Chancellor Peacock, other officials spoke at the celebration, including Dr. J. Mark Estepp, dean of the College of Fine and Applied Arts; Mark Cisternino, president of the Flexographic Technical Association and the Flexographic Technical Association Foundation; and Bettylyn Krafft, chairperson for the Phoenix Challenge Foundation.
Katherine Harper Hall, located at 397 Rivers Street, houses the majority of the Department of Technology's academic programs and administrative offices. The gift supports the university's flexography education program, the Katherine Harper Scholarship Endowment for scholarships for Harper Corporation employees and their children, as well as others needing financial assistance. The gift also supports other needs of the Department of Technology.
The Harpers are the founders of global anilox supplier Harper Corporation of America. Harper Corporation has manufacturing facilities in Charlotte, N.C. and Green Bay, Wisc., as well as licensee operations in Bangkok, Thailand, and Herford, Germany.
Appalachian's flexography program, part of the Thomas W. Reese Graphic Arts and Imaging Technology program, is housed in the Department of Technology, which is part of the College of Fine and Applied Arts. The university also is home to the Harper Flexographic Museum, which highlights a chronological history of this unique printing process.
For further information, please contact Jazmin Kluttz at 704-588-3371 or jkluttz@harperimage.com.
Quality Care and Maintenance
Supplies for Your Pressroom
Keep your pressroom running smoothly with HarperScientific's variety of care and maintenance supplies. Our comprehensive line includes ink proofers like our patented QD™ proofer for color matching, press washes, solvents, plate cleaners, and brushes. Trust us to provide the high-quality supplies your pressroom needs. Shop now.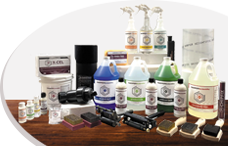 Visit Our Shopping Cart