Harper Corporation of America Prepares to Attend 2013 Flexible and Printed Electronics Conference and Exhibition
Charlotte, North Carolina, January 7, 2013— An innovative force in the flexographic industry, global anilox roll supplier Harper Corporation of America is already turning its attention to 2013. The company is scheduled to participate at the Flexible and Printed Electronics Conference and Exhibition from January 29 until February 1, where its representatives will be performing live flexographic and gravure process demonstrations and training.
For the event, Harper Corporation will team up with Clemson University and Cal Poly State University in the "East teams up with the West" double booth 51/52. Tony Donato and Alexander James will be working as educators and assisting the Universities in promoting the uses of package printing processes. They are excited to have the opportunity to promote flexography and gravure processes to the growing application of printed electronics and displays. Clemson will also be demonstrating screen printing. "This is a great opportunity to promote the processes of the packaging industry to the researchers and developers who attend FlexTech 2013," says Chip Tonkin, director of Clemson's Sonoco Institute of Packaging Design and Graphics.
"This year, we will be performing live drawdowns for all three days using the Phantom QD System's flat bed printing features," Donato reports. "We are eagerly anticipating the chance to showcase how this technology can be used to simulate these printing processes for the researchers who are pushing the ever growing printed electronics to their limits. The QD system has been expanded to print as a flexo coater, printing flexo plate images, direct gravure coatings, and offset gravure images. Harper Corporation has been and will continue to be a big promoter of industry education and we are proud of what these schools are doing to train tomorrow's industry leaders."
The event will be held at the Phoenix Convention Center in Phoenix, Arizona. The Hyatt Regency Phoenix has been designated as the event's conference hotel. With over 75 technical sessions, over 20 student presentations, and over 600 attendees, it is expected to be incredibly insightful while allowing professionals the ability to network with industry leaders.
For more information, please contact Jazmin Kluttz at 704-588-3371, ext. 4292, or jkluttz@harperimage.com.
Quality Care and Maintenance
Supplies for Your Pressroom
Keep your pressroom running smoothly with HarperScientific's variety of care and maintenance supplies. Our comprehensive line includes ink proofers like our patented QD™ proofer for color matching, press washes, solvents, plate cleaners, and brushes. Trust us to provide the high-quality supplies your pressroom needs. Shop now.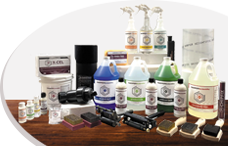 Visit Our Shopping Cart