Harper GraphicSolutions™ Names Josh Kiser Supervisor of Technical Lab
Charlotte, N.C., February 3, 2010 - Josh Kiser, a skilled laboratory analyst the past three years for global anilox supplier Harper Corporation of America, is assuming new duties at the company's Harper GraphicSolutions™ division.
Kiser has been promoted to Supervisor of the lab operation. In his new position, he will coordinate processing of Anilox Roll Audits and oversee the lab's technical assistance in the field.
"Josh's enthusiasm for technical support on behalf of customers has been evident since he joined our company in 2006," said Alexander James, Technical Graphics Manager at Harper GraphicSolutions™. "His thoroughness and overall professionalism make him an ideal choice for greater responsibilities. We're glad he's here."
In the Harper GraphicSolutions™ lab, Kiser and colleagues perform detailed analyses of images generated by Echocheks™ -- a tool for viewing the structure of microscopic anilox roll surfaces. The lab team also prepares Anilox Roll Audits of customer operations. The audits yield insights on the condition of anilox rolls, the quality of anilox engravings and how appropriate the anilox process is for customers' tasks.
For further information, please contact Jazmin Kluttz at 704-588-3371 or jkluttz@harperimage.com
Quality Care and Maintenance
Supplies for Your Pressroom
Keep your pressroom running smoothly with HarperScientific's variety of care and maintenance supplies. Our comprehensive line includes ink proofers like our patented QD™ proofer for color matching, press washes, solvents, plate cleaners, and brushes. Trust us to provide the high-quality supplies your pressroom needs. Shop now.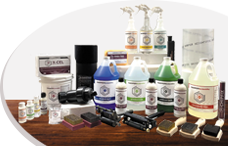 Visit Our Shopping Cart