Harper Laptop Donation Restores Link To Home For Nearby National Guard Unit
Charlotte, NC, July 19, 2010 – A months-long deployment to Afghanistan for some SC National Guard members has become a lot more tolerable after the engineering unit received 10 new laptop computers donated by Harper Corporation of America.
Since arriving in January, the Fort Mill, SC-based 1222 Engineer Company Guardsmen have been housed in tents at the Kandahar Airfield. But heavy rains in February swept through their wooden-floored quarters. Besides ruining clothing and personal items, the deluge destroyed the laptop computers, cell phones and iPods the soldiers use to stay connected with family and friends back home.
That connection to home is important to the military engineers – some of whom are in the midst of their third deployment in six years. In addition to other technical tasks, the unit is experienced in handling explosives.
To support the soldiers and their families, Harper Corporation underwrote the purchase of 10 new laptop computers equipped with the latest Internet access and shipped them to the unit's base camp. The computers that arrived March 26 replace some but not all of the damaged laptops. Other donations to cover replacement computers are encouraged and may be sent directly to the Fort Mill National Guard unit.
"All of us at Harper who have read about this National Guard's work were inspired by their dedication," said Margie Kluttz, President of Harper Corporation. "We salute their service to our country and hope our donation helps keep them in touch with loved ones and makes their deployment more bearable."
For further information, please contact Jazmin Kluttz at 704-588-3371 or jkluttz@harperimage.com
Quality Care and Maintenance
Supplies for Your Pressroom
Keep your pressroom running smoothly with HarperScientific's variety of care and maintenance supplies. Our comprehensive line includes ink proofers like our patented QD™ proofer for color matching, press washes, solvents, plate cleaners, and brushes. Trust us to provide the high-quality supplies your pressroom needs. Shop now.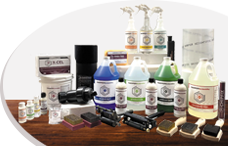 Visit Our Shopping Cart