Mark Andy Partners with Harper - Aftermarket Program Features Harper Products
Charlotte, N.C., March 11, 2009 - Global anilox supplier Harper Corporation of America is proud to announce that Mark Andy Inc. will now carry Harper's Platinum® XLT™ anilox rolls as its anilox product for MAX, the company's aftermarket service and support program - which is the largest OEM service and support provider in the industry. Through this partnership, Mark Andy will distribute Harper anilox rolls to Comco and Mark Andy press users worldwide.
"We're gratified that Mark Andy chose to work with Harper Corporation for this partnership," said Margaret Harper Kluttz, president of Harper Corporation of America. "Mark Andy Inc. is an industry leader renowned for its premium quality. It's quite a tribute that this leading manufacturer chooses to offer its customers Harper products."
"Partnering with the world's leading innovator in anilox roll production and restoration allows us to provide our customers with the best quality available - which is always our objective," affirmed Adam Baer, vice president of customer support, Mark Andy Inc.
All Platinum® XLT™ anilox rolls are fully backed by Harper's Print Performance Guarantee, which assures customers of a superb product that will improve print quality and overall profitability. This guarantee combined with the MAX commitment to customer service results in the highest quality product and service from two of the finest names in the flexo industry.
For further information, please contact Jazmin Kluttz at 704-588-3371 or jkluttz@harperimage.com.
Quality Care and Maintenance
Supplies for Your Pressroom
Keep your pressroom running smoothly with HarperScientific's variety of care and maintenance supplies. Our comprehensive line includes ink proofers like our patented QD™ proofer for color matching, press washes, solvents, plate cleaners, and brushes. Trust us to provide the high-quality supplies your pressroom needs. Shop now.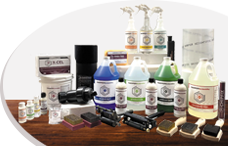 Visit Our Shopping Cart