Nilpeter's Andy Colletta Featured Speaker at Harper Annual Sales Meeting In Charlotte
Charlotte, NC, March 30, 2011 – An address by Andy Colletta, President and Chief Executive Officer of Nilpeter USA Inc., highlighted global anilox roll supplier Harper Corporation's recent annual sales meeting here.
Privately held Nilpeter is among the world's leading producers of multiprocess offset, flexographic and digital printing presses for the tag, label and packaging industries. It's also one of four equipment manufacturers who are hosting free day-long seminars on this year's series of Harper Roadshows.
A veteran industry executive, Colletta oversees all manufacturing and distribution operations related to the Nilpeter FB Line, including sales/service, marketing, engineering, manufacturing and finance. The Cincinnati main campus hosts the company's showroom and manufacturing facilities.
The 40 annual meeting attendees also heard from Mark Cisternino and Joe Tuccitto of the Flexographic Technical Association. The pair provided an overview and status report on the fourth edition of FTA's Flexographic & Image Reproduction Specifications & Tolerance – or FIRST – Operator Certification Program.
This year, nearly a dozen Harper Corporation employees are participating in FIRST's intensive half-year program of instruction leading to their certification as Implementation Specialists. The program also offers Press and Prepress certifications for those successfully completing the online instruction and examination regimen.
In addition to participation by its employees, Harper has donated a proofing system and narrow web base anilox rolls for an online auction to underwrite scholarships for deserving candidates.
For further information, please contact Jazmin Kluttz at 704-588-3371 or jkluttz@harperimage.com
Quality Care and Maintenance
Supplies for Your Pressroom
Keep your pressroom running smoothly with HarperScientific's variety of care and maintenance supplies. Our comprehensive line includes ink proofers like our patented QD™ proofer for color matching, press washes, solvents, plate cleaners, and brushes. Trust us to provide the high-quality supplies your pressroom needs. Shop now.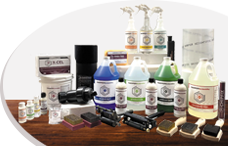 Visit Our Shopping Cart