PIA GATF Announces Education Awards of Excellence Industry Recipient
Sewickley, PA, July 26, 2007 - Printing Industries of America/Graphic Arts Technical Foundation (PIA/GATF) has named Ron and Katherine Harper the recipients of its 2007 Education Award of Excellence for industry representatives. The awards are presented annually to an academic representative and an industry representative in recognition of outstanding contributions to education and training in the graphic arts.
Ron and Katherine Harper are the husband and wife team who founded Harper Corporation of America, a global anilox roll supplier with two locations in the United States and licensees in Bangkok, Thailand (Harper Asia/Pacific) and Herford, Germany (Harper Graphics). An innovator in laser-engraved anilox roll production and restoration for corrugated wide web, narrow web, and newspaper flexographic printing markets worldwide, Harper Corporation demonstrates an unparalleled commitment to education at all levels-from formal education for flexo students to technical training for industry professionals.
The Harpers' generosity is legendary in flexo education. Mr. and Mrs. Harper helped pilot the first Flexo in High Schools program (now Flexo in Education) in the early 1990s, filling a void in vocational education for youth and establishing a trained future workforce for flexography. In 2002 they created the Flexo College of the Year Award, which is presented annually during the Flexographic Technical Association Forum. Their many generous donations of anilox rolls, both in the U.S. and abroad, provide quality resources for students and allow graduates to be better prepared for the work force.
In 2005, the Harpers helped establish a hands-on flexo program at the Instituto Nacional de Aprendizaje de Costa Rica (INA) in San Jose, Costa Rica. In addition, their donation to California Polytechnic State University's Graphic Communication Department established the Ron and Katherine Harper Endowment, which supports flexography education, facilitates laboratory development, and allows students to travel to flexography conferences.
The Harpers' support for the flexo programs at Central Piedmont Community College (CPCC) and Appalachian State University (ASU) has resulted in CPCC's Harper Campus in Charlotte, N.C., which houses the Harper National Flexographic Center, and ASU's Katherine Harper Hall, home of its graphics program on the Boone, N.C. campus. Earlier this year, Ron Harper established the "Katherine Harper Teacher's Education Fund" through the Phoenix Challenge Foundation, sponsor of the Phoenix Challenge Annual International High Schools and College Flexographic Competition, which has also been a major beneficiary of the Harpers' philanthropy.
Through the generous contributions of Mr. and Mrs. Harper, flexography education and the resulting availability of a trained workforce continues to enhance the entire flexographic industry.
About PIA/GATF: PIA/GATF is the world's largest graphic arts trade association representing an industry with more than 1.2 million employees. It serves the interests of more than 12,000 member companies. PIA/GATF, along with its affiliates, delivers products and services that enhance the growth, efficiency, and profitability of its members and the industry through advocacy, education, research, and technical information.
For further information, please contact Jazmin Kluttz at 704-588-3371 or jkluttz@harperimage.com.
Quality Care and Maintenance
Supplies for Your Pressroom
Keep your pressroom running smoothly with HarperScientific's variety of care and maintenance supplies. Our comprehensive line includes ink proofers like our patented QD™ proofer for color matching, press washes, solvents, plate cleaners, and brushes. Trust us to provide the high-quality supplies your pressroom needs. Shop now.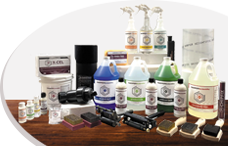 Visit Our Shopping Cart